Your bed is your haven where you head for utmost relaxation and rest, away from the rush and chaos of life. Thus, setting it up properly with the required basic pieces of bedding should always be a priority. Once you have your choice of bed frame and a quality mattress in place, there are some other key aspects of bedding that will need your attention. Here's an easy guide to a great bedding setup that will facilitate a marvellous unwinding experience for you everyday.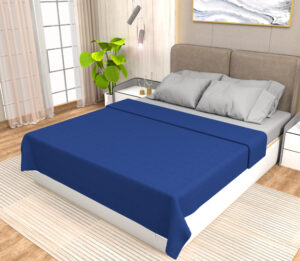 Mattress Protectors
Using a good mattress is extremely important, but with a mattress protector encasing it well, there are multiple further benefits for you to enjoy. Not only do mattress protectors help prevent staining and spillage damages, but they successfully shield against dust, dirt and allergens. Peps Dream Décor offers Mattress Protectors in various colors and dimensions.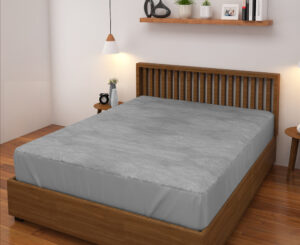 Click to read our blog on 6 Reasons You Need To Invest In Our Mattress Protector 
Shop our Mattress Protectors now! 
Bed Sheets and Pillow Covers
Bed sheets and pillow covers make for key layers of bedding that you should pick very carefully. Colors, patterns, thread count, material, and dimensions make for some essential points to be considered while making your purchase in these categories. While ensuring that your basic linen aligns with the overall aesthetic of your bedroom, it is also important to choose ones which are comfortable for you to sleep on every night. 
Peps Dream Décor offers 100% cotton bed sheets and fitted sheets in a wide range of designs and styles, that are ideal for the Indian climate. Shop our Bed Sheets and Fitted Sheets now!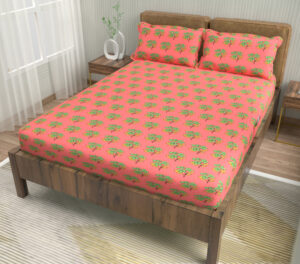 Click to read our blog on Using the Ideal Bedsheets – Fabric, Maintenance, Aesthetics and More! 
Pillows
Resting your head on the coziest possible pillow at night is a feeling that cannot be replaced by anything else. Thus, recognizing your pillow needs is super beneficial, prior to making a purchase. Depending on if you are a side, stomach, or back sleeper, a certain kind of pillow will be ideal for you. Peps Dream Décor's Bedding Collection consists of a variety of Latex, Pu and Memory Foam, and Plush pillows for you to choose from, once you are sure of the type that's best suited for you.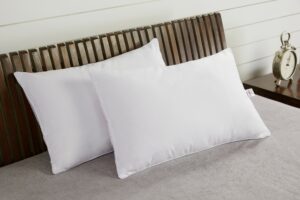 Click to read our blog on Choosing the Right Pillow Makes a Difference – Find Out Why! 
Shop our Pillows now! 
Blankets
One of the final pieces to be added to you bedding is a soft, comforting blanket. It tops off the décor aspect of your bedding while you access unlimited coziness with it wrapped around you. Whether it is a chilly rainy night outside or you have the AC blasting in your bedroom, a quality fleece Blanket will always keep you warm and be the best snuggle partner ever!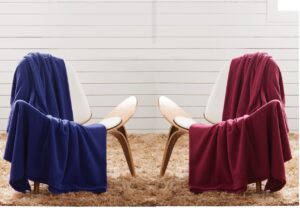 Click to read our blog on Blankets – The Perfect Ingredient Of Comfort And Good Looks In Home Décor! 
Shop our Blankets now!