As we all know, India is a country of diverse cultures as well as various weather conditions. So as we enjoy the colder months here, it is only right that we soak up all the cuddles that we can. Which is why, it is also the perfect opportunity for us to ensure that our homes are all prepped for us to get super cozy in.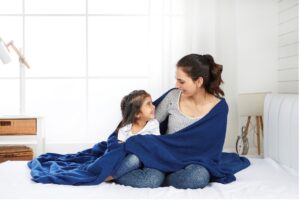 Whether it is with a partner, sibling, parents or our beloved little pets, snuggles feel the best when we have a comfortable and warm setup ready to dive into. Today, we are going to discuss the various little ways that we can do so with the simplest of decor we probably already have or can easily shop for. Let's get cozy!
Also read: Comforters or Blankets – Which is a Better Bedding Accessory?
1.Throw blankets everywhere
We cannot stress on this enough – add throw blankets in every room, you never know when you might want to just cover yourself up in some warmth. Even the look of some fuzzy blankets in a space creates a cozy environment there. They make for an adorable winter decor piece which adds effortless style and elegance.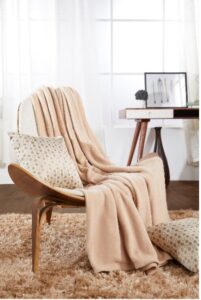 Our Fleece Blankets, that now come in four gorgeous colour variants, are the perfect choice for this. You could set up a little container or basket and put a few of them in it so they are always at an arm's length from you. Nothing better than grabbing a cup of hot chocolate and a blanket to cuddle up with your loved ones for a movie night-in during winters – are we right?
Also read: How to: Decorate and style your home for winter
2.Layered cozy cushions and pillows
Layering Cushions and Pillows is always a good idea, even more so during the winter season. While you could add both these pieces to your bedroom, you can also always attain optimum comfort with just good quality cushions in your living space too. For that matter, our soft cushions and wide range of pillows, will be your best friend and never let you down.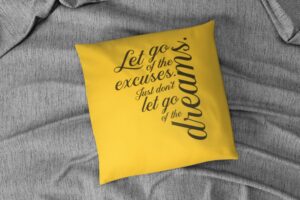 Pair up a bunch of them and rest your back peacefully as you unwind for the day. They will keep you well-cuddled and provide you immense comfort. Enjoy great support and good posture while relaxing after a long day of work with your family and friends.
Also read: 5 Different Comforter Styles As Per Your Bedroom Aesthetics
3.Combining blankets and comforters at bedtime
If you experience slightly colder times where you live, this idea will be best-suited for you. As much as we enjoy the chilly weather, we know how uncomfortable it can often make our sleeping experience. Nobody likes sleeping with their feet or hands feeling super cold.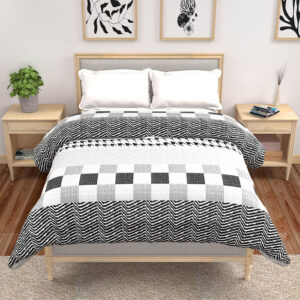 Therefore, while our Comforters or blankets will never fail to provide you great warmth, pairing them up during bedtime can help a lot more than you realise. They will seamlessly work together to keep you feeling well-snuggled and keep your cold feet and hands super-warm. Furthermore, this will facilitate an unparalleled cuddling experience with your partner too.
Also read: Choosing The Perfect Comforter, It's Maintenance & Aftercare