Blankets make for one of the best feel-good bedding accessories of all time. We all like to have a few, that we keep using, especially during the colder weather or simply with the AC blasting on full in our rooms. Blankets are essentially one of the key parts of our bedrooms that most of us cannot imagine hitting the hay without. However, the versatility of these blankets are remarkable due to the many different roles they are capable of playing as a part of not only our bedroom's décor, but for other rooms as well. 

 

An Excellent Décor Element

 

Blankets serve as a brilliant decorative accent in home décor, whether it be your bedroom, living room, or even a study room. Adding one of these on our divans or couches, by simply laying them lazily on one of its hand rests or elsewhere, can quickly accentuate the aesthetics of the space. Bundling a blanket or two up, inside a wicker basket, and placing it in an otherwise bare corner of a study, can fill up the space with absolute elegance, too.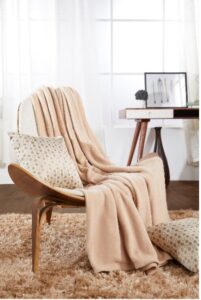 Shop our alluring and cozy fleece Blankets here – https://pepsdreamdecor.com/blanket 
An Unparalleled Provider Of Coziness
Blankets, without a doubt, have a massive comfort factor. Not only are they perfect for bedtime, but they can also cozy you up in the living room when you are watching a movie and want to get all comfortable. The mere look of a welcoming blanket on a seating of furniture, is so soothing, for whoever is seated on and around it.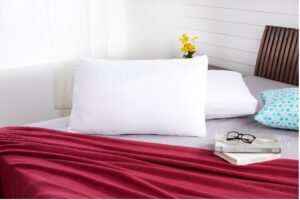 A Go-To Warmth Partner On Rainy Days
With the rainy season right around the corner, it is only fair to address what an amazing feeling it truly is to have a blanket wrapped around you as it pours outside. A hot cup of tea or coffee, a nice book and a quality blanket to keep you warm – sounds perfect, right? Essentially, it is a calming hug we all always appreciate, regardless of how young or old we are. 

A Great Layering Accent For Bedding
With chillier nights, there arises an obvious need for extra layers of covers at night. Blankets can function in your bedding, as a great layering accent at such times. You could use a blanket along with a thinner cover for a moderately cold night, while you can also pair it with a thick cover to really lock in that warmth for the more freezing nights.