Different people have different tastes and styles, so it is only fair that we cater to those who love a spooky aesthetic. Dark interiors and decor can make for one of the most attractive themes for any bedroom. Today we are going to discuss at length the many ways that you can create a similar theme for your own space using primarily our products. From bedsheets to gripsters to stools, there are multiple different elements that you can add to your room while maintaining that dark and stylish vibe you love!
Also read: How to: Create a neutral-themed home interior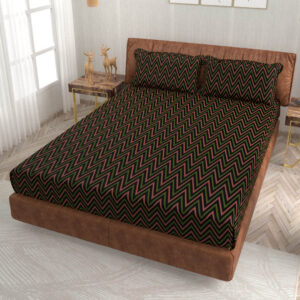 Flat or fitted bed sheets, once spread out over a bed, make for a significant part of a room anyday. Thus, picking out a piece like our black Harmonize bed sheet that comes with a chic zig zag pattern, can quickly add to that dark aesthetic you want to pull off in your bedroom. If you want a subtler touch of depth, our Clarabella sheets in navy blue or dark green or even our Elitza sheets in Burgundy, are great options to adorn your room with.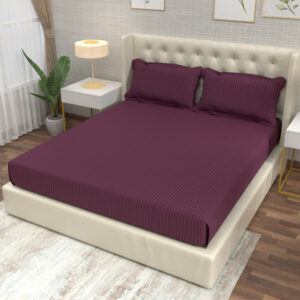 Also read: 3 reasons why fitted sheets are ideal for kid's bedrooms
To match your room with a deep hue, our blue or maroon fleece blankets are perfect choices to pick your covering layer from. If you live in colder regions, an additional layer over your blanket in a similar shade category would be a good idea. A comforter that comes in any beautiful deep color like our maroon, brown or blue variants, would be your best bet for this.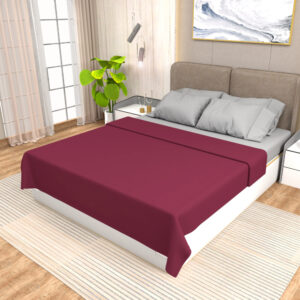 If you want additional pieces to jazz up the look of your space, whether it is a living or bedroom, opt for similar, darker colors. If you have cushions or bolsters, use different covers on them to do so. We have two charming blue cushion cover options under this category.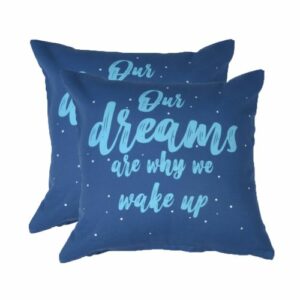 Also read: 3 different ways of using our versatile Gripsters
Our unique anti-skid gripsters also come in blue and black colors, which could be that perfect missing piece to add on, to any space, to elevate the theme you are going for. When it comes to seating, small or big, pick out something that meets your requirements in any bedding, living, or study space. Our black and blue divans, and even our black wood log stools make for the perfect pieces for this. Add either of them to your humble abode today and watch it look like your dream home!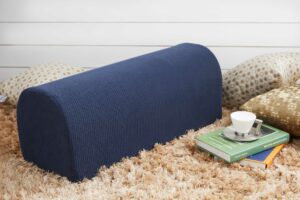 Also read: How to: Style cushions in 4 different types of spaces
Go shop our bedding, living, and travel collections today on our website and avail up to 40% on products!