Homes can be decorated and styled in various ways and using diverse color palettes. While some prefer vibrant interiors, others may like their space to have a simple neutral look. And for those who prefer the latter, today we're going to discuss how a similar aesthetic can be achieved using products from our stunning bedding and living collections.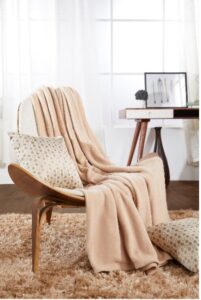 1. Linen
One of the key parts of your bedroom is your bed itself, so let's begin there. Using bedding accessories like a flat or fitted sheet or even warm covering pieces like a blanket or comforter that comes in a neutral color range can be your first step towards this. Our Clarabella, Harmonize and Elitza sheets come in a range of soothing shades of grey, beige, cream, brown, and white.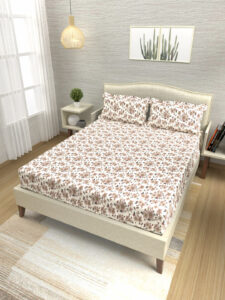 Also read: Physical factors that make a difference to your sleep quality
Similarly, our blankets come in a beautiful beige variant. When it comes to comforters, it is a great idea to opt for any of our beige or grey options to attain that dreamy neutral style in your bedroom. Additionally, not only do these pieces instantly change the vibe of your space, but they work extremely well when paired together as well.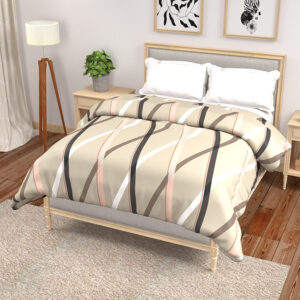 Also read: How to: Style cushions in 4 different types of spaces
2. Seating
When it comes to seating pieces, whether it is in your living room or any other space, a neutral-colored piece can work really well. Our grey divan and bamboo wood log stool are prime examples of the same. Place them in any room with other neutral decor and be rest assured that they will blend right in. Enjoy the beauty of your home interiors with them as well as the comfort of such decor – does it get any better?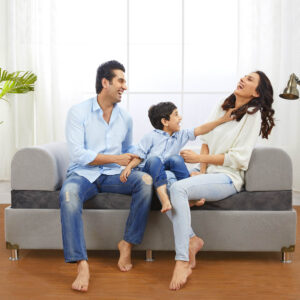 Also read: How to: Turn your space cuddle season friendly this year using basic decor
3. Accessories
Smaller comfort or functional pieces can also be used to create a neutral environment in space. Our Cushions, Gripsters, and Bolsters come in beige, grey, and even golden color variants and combinations. When added to your bedroom, living room, or even a study space, they can easily elevate the quotient of the neutral theme you hope to maintain.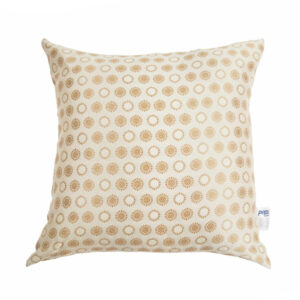 Also read: 3 different ways of using our versatile Gripsters