There is nothing better than doing things in absolute comfort at your own humble abode. Whether it is a movie night or an evening of gaming or hitting the hay at night, coziness is always a top priority. And it is undeniable how comfortable you can feel when you have good quality cushions to use.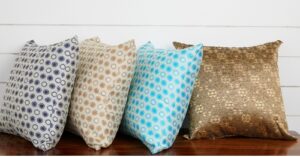 Shop our Cushions now!
They are versatile decor pieces that can seamlessly become a part of any room at your home. Not only do cushions add to the good looks of space, but they also instantly elevate the level of comfort one can enjoy there. Today, we will discuss how you can style them at your beloved home, in any room you wish to cozy up this winter.
1. Divan comfort
Using cushions in your living space is an age-old practice, as you would agree. Sets of three of four of these pieces, placed on a divan or a couch are a very common sight in Indian households. Whether you have guests over for a fun little gathering or a late-night movie plan with your partner or sibling, cushions are a constant for such plans. Cuddling up with them makes every moment a much more relaxing experience than it would be without them.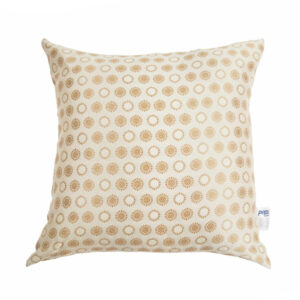 Also read: How to: Turn your space cuddle season friendly this year using basic decor
2. Layered bedding
While cushions are primarily believed to be part of living room decor, they also make for some amazing bedding accessories. Layer some cushions, say two to three, over your pillows on a made bed, and you will find yourself loving how stunning your bedding looks. Not only does such layering add some extra texture and dimension to your bedroom, but it also adds to the cozy vibes of the space.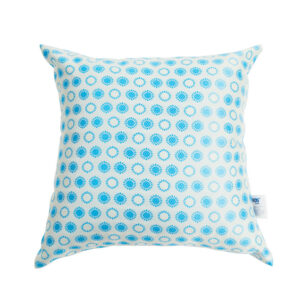 Also read: Physical factors that make a difference to your sleep quality
3. Cozier study
A study room or an office space at home tends to be kept rather formal-looking usually. However, adding some cushions to a chair or additional seating can quickly bring in some coziness. To avoid disrupting the aesthetic or mood, it might be best to opt for neutral tones and possibly, simple patterns. Not to forget, when styled right, cushions can make such a room feel much more classy and luxurious than it already is.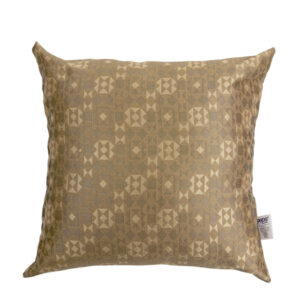 Also read: How to: Provide your linen with proper aftercare
4. Gaming or reading buddy
A gaming corner or a dedicated library cum reading nook is a pretty permanent section of many households nowadays. To have some friends over for a gaming session or relaxing with your hot tea and a good book, sounds super fun right? However, both of these are only enjoyable when experienced in a comfortable setup. Cushions are your best bet for such spaces, so you can sit back and cozily lounge around at home.