Work from home became a consistent part of our lives some time back, which continues to remain the same, for most of us, still. While it was initially an enormous change to adapt to, several initiatives, ideas, and products have gradually helped us transition working from home into a smoother experience. Our Gripster classify under one such revolutionary home décor product offering, which smoothens its user's workdays at home while simultaneously amplifying the style quotient of whichever room one chooses to be in along with it.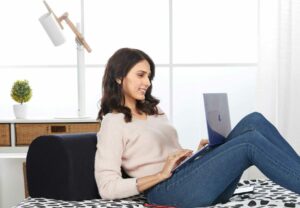 Shop our Gripster here – https://pepsdreamdecor.com/gripster
One of the most common problems that we often face during or after a long workday is back ache. In fact, this pain can be felt anywhere, from our lower back to upper back to even shoulders and the neck. Ergonomically shaped, our Gripster are way ahead of the game as they provide ample support to your body throughout the day, to avoid that trouble entirely. While you go hard at making that presentation and tracking the growing numbers of your business, the Gripster ensures your posture is well-maintained, so you enjoy a happy working experience and a painless post-work time, at home. 
Additionally, the anti-skid nodules, made of silicone, on our Gripster, enable them to stay in place in an exceptionally sturdy manner. In turn, it automatically facilitates a very hassle free and seamless user experience. It instantly eliminates the, otherwise, need for constant adjustments, and becomes a very reliable source of support and comfort amidst a jampacked day of WFH.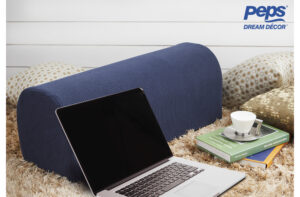 Read our blog on WFH basics here – Essentials and Tips for Ideal Work from Home Days 
Not only are our Gripster superb at delivering to you the required support, but they are also incredibly stylish pieces of home décor. You can choose from a variety of our elegant color options of grey, black and blue, to find the one that best suit the aesthetics of your home. Available in these striking, sophisticated, and diverse colors, they blend into your rooms flawlessly and make them a much more welcoming work area at home. 
From your sofa sets to a bed to a divan or even on the floor, our Gripster can be used anywhere and everywhere. Versatile enough for all surfaces, it also lets you place them on your sides to use them as armrests or even on the floor as a footrest. Now, could it get any better than this? 
Shop now and get flat 25% off + Neck pillow worth Rs.899/- free.Offer valid till 15th July,2021.  https://pepsdreamdecor.com/gripster