With the world being hit by the pandemic, working from home has evidently become the only 'new normal' for most people that has remained constant for a while. Whether you work a 9 to 5 or run a business or even freelance, your humble abode has become the place you spend hours of your days working in. Thus, ensuring that a few key aspects of your work from home lifestyle are always in place, is bound to improve and enhance your workdays at home.
Setup a functional workspace
In order to have a productive day of work, you need to have easy access to certain basic elements. Items like a simple desk with ample space, a dedicated work journal, and your computer system or laptop along with its accessories, consist of these basics. Creating a dedicated space and building a functional work setup with these elements is going to help you differentiate the time that you spend in your personal life at home from that of your profession. This will help you build a healthy relationship with your work and maintain your work-life balance as well, in the long run.
Create a comfortable alternative
While always having a dedicated spot with your work setup ready is brilliant, some days can be tougher or even lazier, than others. Being home during such grim times comes with several hurdles, whether it is with respect to your mental or physical health. Thus, having a backup alternate area you can resort to work at can be extremely useful. Exceptionally functional yet stylish elements such as Peps Dream Décor's Gripsters allow you to have yourself a cozy yet supportive time while you work from your beds or sofas.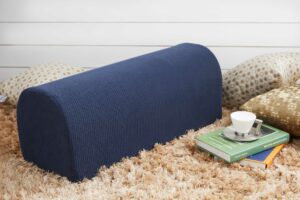 Setting Routines for the day
It is important to make a set schedule for your day, every morning, so you are clear about the tasks you need to accomplish that day. Keeping a visual checklist of your deliverables helps keep a tab on your daily jobs, coordinate better with co-workers and prioritize each task better. Planning out your day essentially gives you a better picture of what your workday might look like.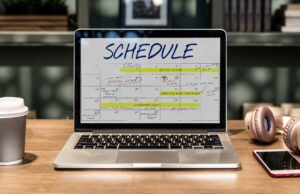 Timely hydration & refueling
Ensuring that you are taking care of your body, which is performing all the tasks, is vital. Keep a large bottle of water around you and refill it from time to time. Set reminders to hydrate yourself, if you are forgetful of it too! It will help, promise. Further, have a set schedule for your mealtimes. Consume foods that provide you with the right nutrition and strictly avoid skipping any of your meals. Undeniably, it will help your body function better.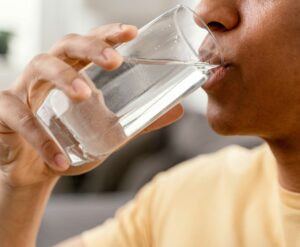 Know when to pause
Lastly, know when to stop working to avoid over stressing your body and brain. While taking breaks is a must throughout the day, signing off your workday and unwinding at a decent time is crucial. Let your body rest and reenergize with a good night's sleep after work, so it performs well the following day.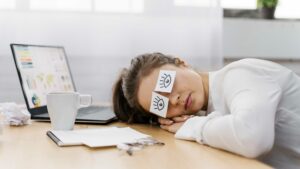 Find the best pillows to unwind with – https://pepsdreamdecor.com/pillow