Wanting to level up the look of your living room? We understand, it is really so much fun to be able to do so from time to time. These décor makeovers help transform our living spaces and feel super refreshing to the eyes. Although not all of us can always spend a lot of our time or money into such spontaneous redecorating plans, making a few little tweaks to you living room décor can do the job too! 
Purposeful Bolsters & Gripsters
Our living rooms tend to be a lounging area for many of us. We expect to feel cozy and relaxed in that part of our homes, while also maintaining a certain amount of elegance in its overall look. Our Bolsters and Gripsters are stylish and functional décor pieces that add to the comfort of a user while complementing their surroundings. With their classy and sophisticated designs, these versatile pieces can effortlessly enhance the beauty of your living room.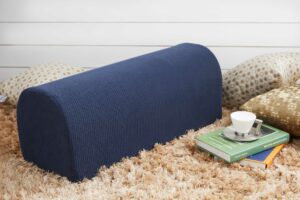 Pick from our alluring Bolsters here – https://pepsdreamdecor.com/bolster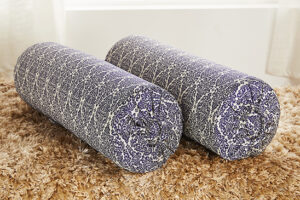 Cushion-covers for the win!
It is no secret that cushions have been our lounging companions for ages now. Just having a few options of unique cushion-covers is a smarter way to instantly change the look of a living space. Adding seasonal or occasional styles of covers to your cushions makes these décor transitions a lot easier and less time-consuming.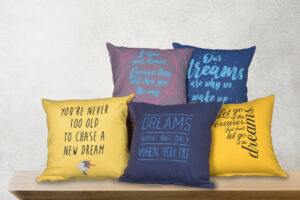 Choose from a wide range of our Cushion Covers here – https://pepsdreamdecor.com/cushion-cover 
Fresh flowers, succulents & house plants
House plants not only bring in a lot of natural color into any section of a home, but they also add a sense of refreshment. Similarly, freshly cut flowers can complement the colors of the interiors of your home unexpectedly well, while also adding a mesmerizing aroma to the room. If you struggle to keep house plants alive or don't have regular access to fresh flowers, succulents are safe bet for you. Pick out a few and place them around as little accent pieces, you won't regret it! 
Personalized art pieces
An underrated yet iconic décor idea is to create your own art for your home. Well, you must fully mark your territory when it's yours, right? But seriously, get some canvases, paints, or any other art supplies you feel drawn to. Go freestyle with them with your family and come up with a unique creation. You could just even get them framed before putting them on display! This is a great way to add a very personal touch to your space that will always impress a visitor who witnesses what you've created. 
Decorative individual seating
A must in mostly all living rooms is a good seating area, since even our guests catch up with us over there first thing, when they visit us. While we can only have so many divans or couches in living spaces, cute little individual seating accents are super trendy! Our stools serve as the perfect examples of stylish additions which expand the total seating capacity in your lounging area.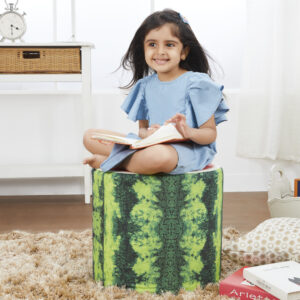 Shop our unique Stools collection here – https://pepsdreamdecor.com/stools