We were more than happy to say goodbye to 2020. However, we cannot deny having carried forward an essential part of our 2020 lifestyle into 2021 – being indoors, in safety. It has helped us focus on what our lives look like indoors. We have recognised the finer details and elements present inside our homes that provide us with the utmost comfort and uplift our spirits during the toughest times.
High functionality, ease, and comfort have played key roles merged with elegance and warmth when it comes to home styling. And the new year, 2021, acts as a brilliant opportunity for us to dive deeper intoredecorating and rearranging our home interiors for a happier and smoother ride ahead. So, if you are looking for some ideas and inspiration, here are 5 home décor trends you simply need hop on for your space.
Colour Tones
Two diverse yet significantly meaningful colours were announced as the 'Pantone Color of The Year 2021' – Ultimate Gray and Illuminating. While Ultimate Gray stands for practicality and endurance, Illuminating adds the warmth of sunshine. And although they make for a remarkable combination for your home décor elements, there is another colour you would love to incorporate as well – Classic Blue. Announced as 'Pantone Color of The Year 2020', it continues to create a sense of relaxation within any space that you will surely appreciate through 2021.
Find your perfect shade of bedsheets here – https://pepsdreamdecor.com/bed-sheet
Warm woody Shades
Warmth is going to be a core element of your home interiors this year. Wooden elements and shades, especially lighter ones, will lead to a sense of comfort that you will love to turn to whenever. These pieces will effortlessly add a natural and attractive texture to your home without an overpowering appearance.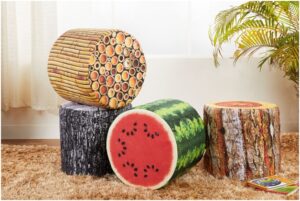 Bringing nature indoors
Being indoors tends to make us crave nature. However, a perfect blend of natural elements inside our homes can create a heavenly environment inside. This can simply be done by bringing in indoor plants to your space. Not only will they add greenery to your indoor space, but it will also bring a sense of freshness too.
Functional pieces
The love for functional pieces of décor and furnishings like gripster and bolster has drastically increased in the past year, and it is here to stay. Numerous stylish designs of these are available nowadays, that make life so much easier than ever imagined before. Spending time indoors requires us to have access to pieces that enhance ourfunctionality on a regular basis. So, implementing them will be of high importance in 2021.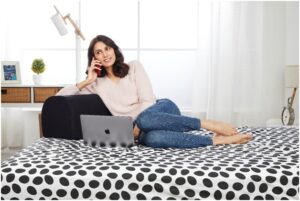 Comfort is key
Being comfortable in your own space is truly the highest priority at this time. A cosy space that brings you peace, warmth and belongingness is key. The littlest of elements such as comfortable blankets and soft pillows, will easily create such an environment for you.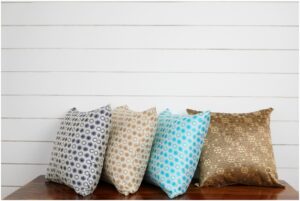 Add comfort to your living space with the best cushions – https://pepsdreamdecor.com/cushion